AGR delete for New Holland T5 serie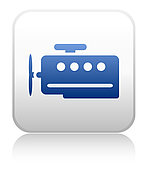 By switching off the EGR valve of the New Holland T5 series, we gain a valuable oxygen excess of up to +30%.

That means we do not get exhaust gases back into the intake anymore, which promises a longer life for the engine and less contamination of the engine oil.
In addition, we gain an important excess air which is needed for the chiptuning to avoid a damage or clogging of the DPF (diesel particulate filter).




In Austria, shutdowns or manipulation of exhaust after-treatment are prohibited. e.g. Adblue, DPF or EGR

These modifications may not be used in all countries. A clarification is incumbent on the customer if he may use this modification in his country.