If you are tired of fuel prices getting higher and higher you are definitely right at allcartuning. Through our self-developed chiptuning software we are able to do various optimizations that lead to up to 30% torque increase, up to 20% increase of the horsepower and 5-15% fuel economy.
Performance optimization via diagnostic interface (OBD)
We are able to program all of our software optimizations for Fendt tractors via diagnostic interface. We do not need open the control unit, like some other tuning companies.


Adblue delete + pump removal possible
After reprogramming the controller your tractor can be operated without SCR UREA ADBLUE.
You can remove the complete damaged AdBlue pump.
... Click here to read the details.


These modifications may not be used in all countries. A clarification is incumbent on the customer if he may use this modification in his country.
Release the power to the wheels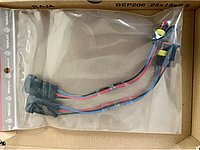 We have developed a plug & play solution which is inserted between the Fendt gearbox and the pressure sensors.
During this method, the transmission no longer limits the engine power and on the wheels comes all the force.

This product is recommended on any Chipped Fendt tractor with Vario transmission and on models such as Fendt 724 (where the transmission already limits series)

In the video link Twitter is a Fendt 724 S4, this was previously at max. Consumption on the road at 45 l / H Currently limited consumption, after modification, it is over 50 l / H. This shows that it is also possible with Fendt to get the whole performance on the road. Videolink Twitter

RRP € 699.- incl. VAT. | order it right now in our SHOP