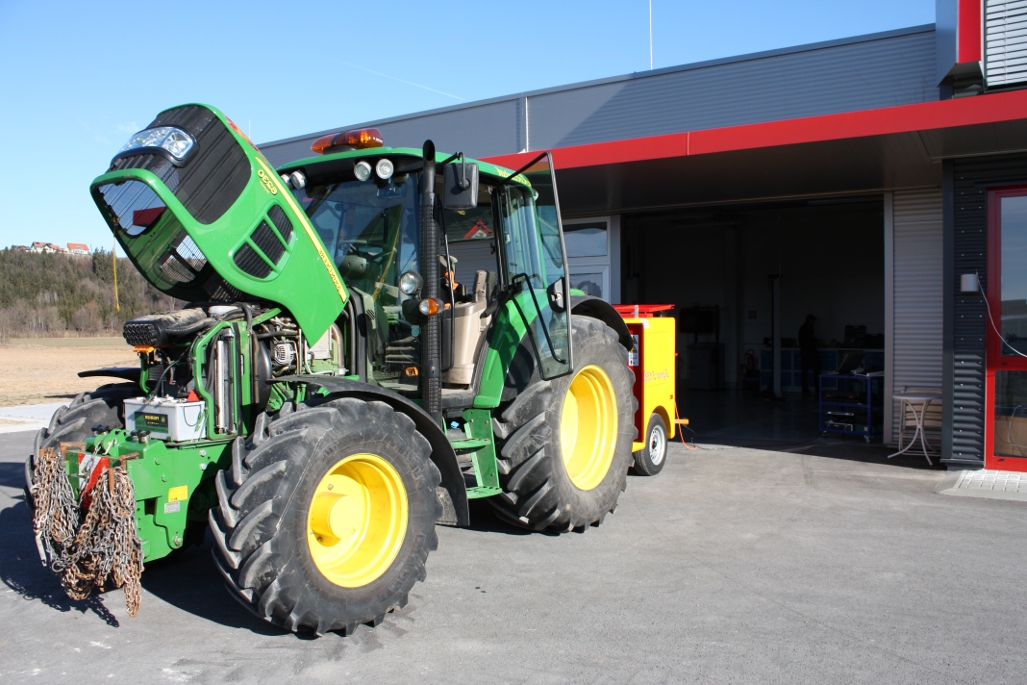 John Deere EGR OFF
We from allcartuning and act-agrar have done it sucessfull. We have closed the EGR Valve from John Deere by Software Tuning in every Load condition.
That means that no exhaust gas comes back into the manifold. The company what give us the offer to close the EGR valve by chiptuning do this procedure many years on trucks and other traktors. They have tested long time and means that the engine life is much longer with closed EGR Valve. They do this procedure on trucks since many many years.
This operation can be done direct by OBD diagnostic or direct on ECM. For reflash the ECM must be NOT open, so everything is untoched. Earlier the calling for this operation was chiptuning but now i think you know it under software tuning. On this procedure you flash via Can Bus the little chip inside of the ECM.
Off course you can get the EGR Off ant a eco tune together. See below.
Price EGR OFF John Deere: € 599.- incl. Mwst.
Price EGR OFF + Eco Chip-Tuning John Deere: € 1199.- incl. Mwst.




In Austria, shutdowns or manipulation of exhaust after-treatment are prohibited. e.g. Adblue, DPF or EGR

These modifications may not be used in all countries. A clarification is incumbent on the customer if he may use this modification in his country.
Back