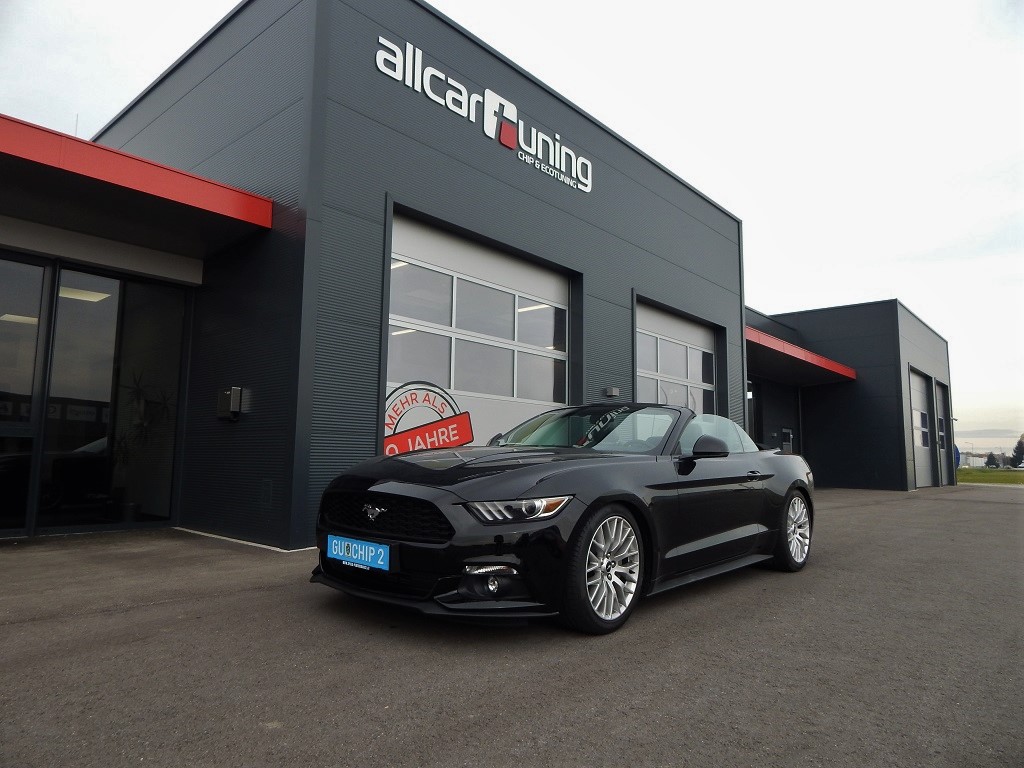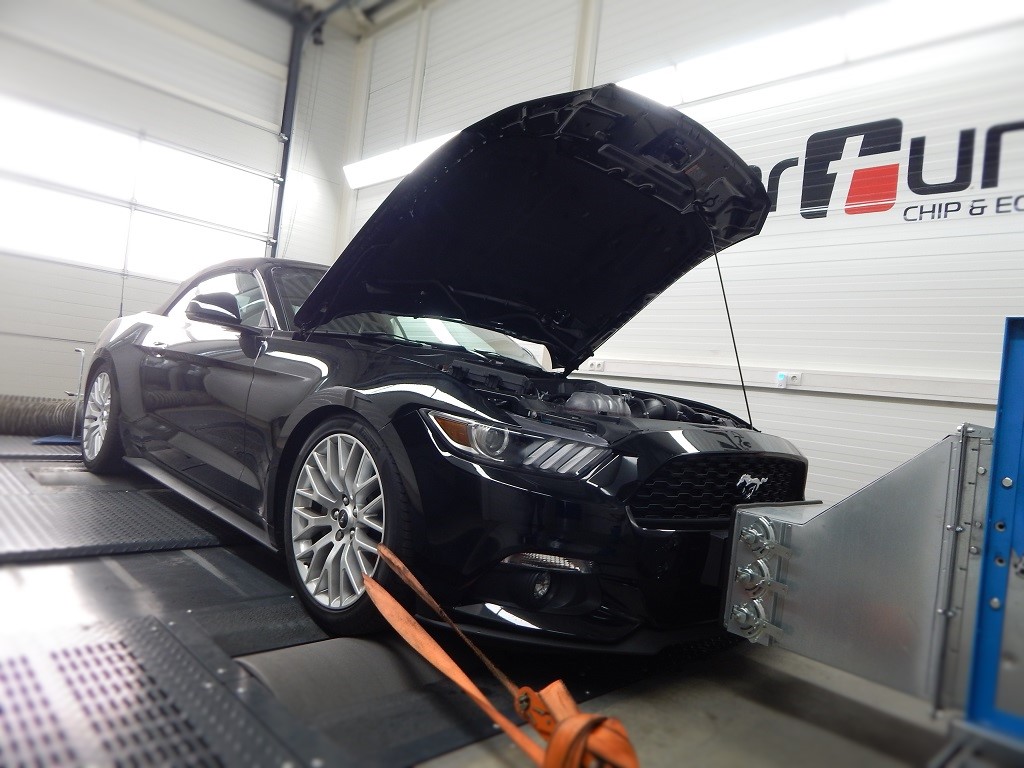 Tuning for Ford Mustang 2.3 EcoBoost 314HP
Tuning package forthe new horse at Ford with the new 2.3 EcoBoost engine.

Original on the dyno a power output of 298HP / 414NM.
After Software upgrade reached the performance 320HP / 538NM. (Dynosheet)

The capacity limitation is clearly here the small intercooler, but the Torque increase of 120NM is perfect.
Price: € 599.- incl. VAT
Back