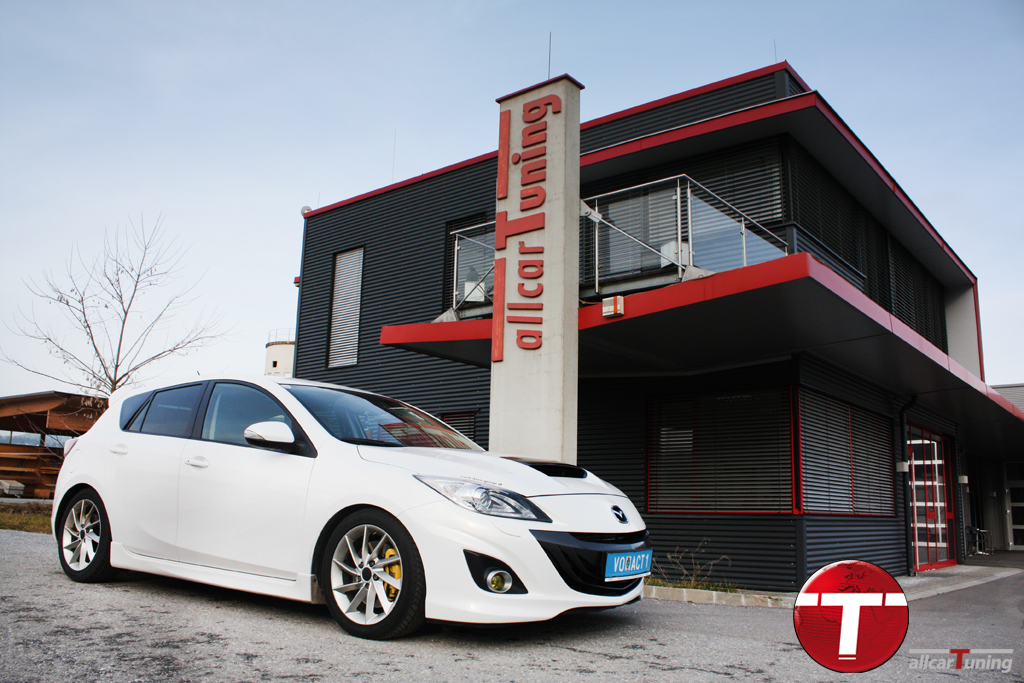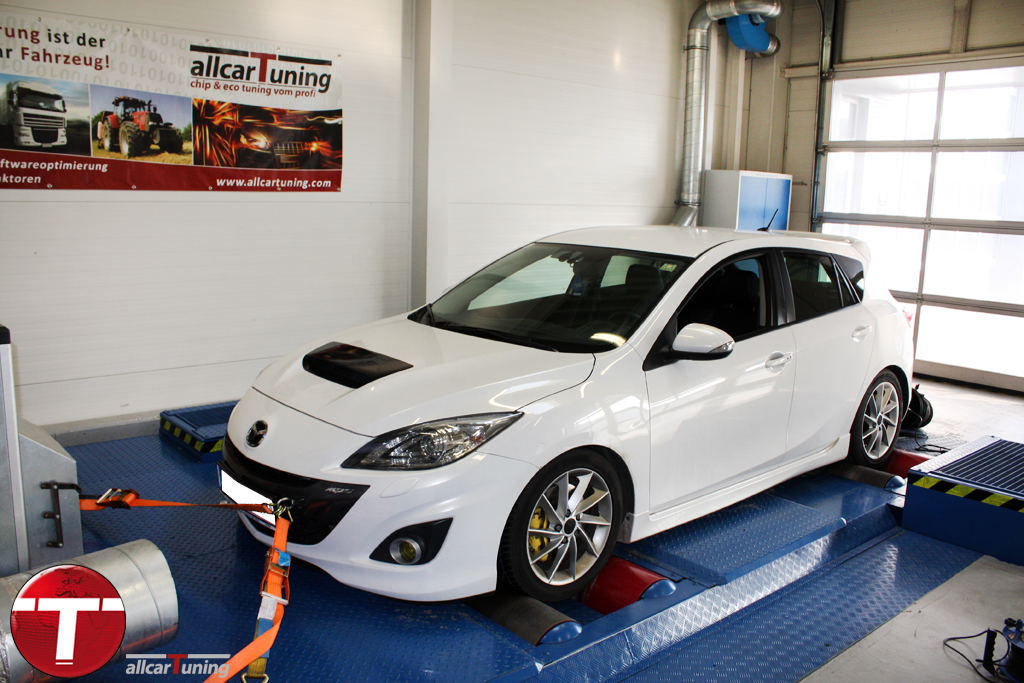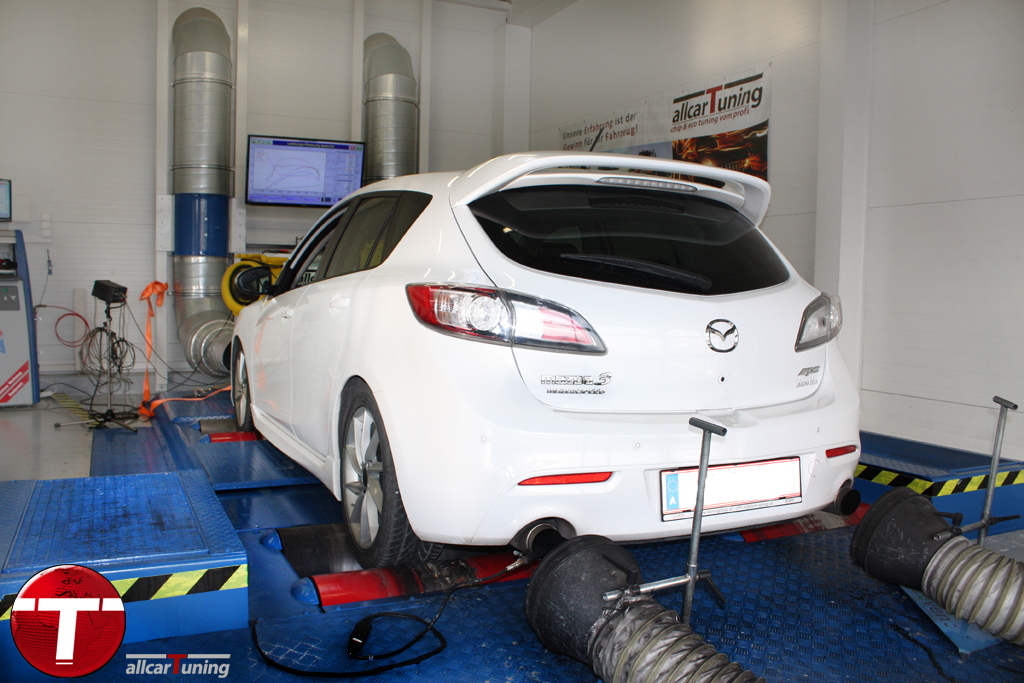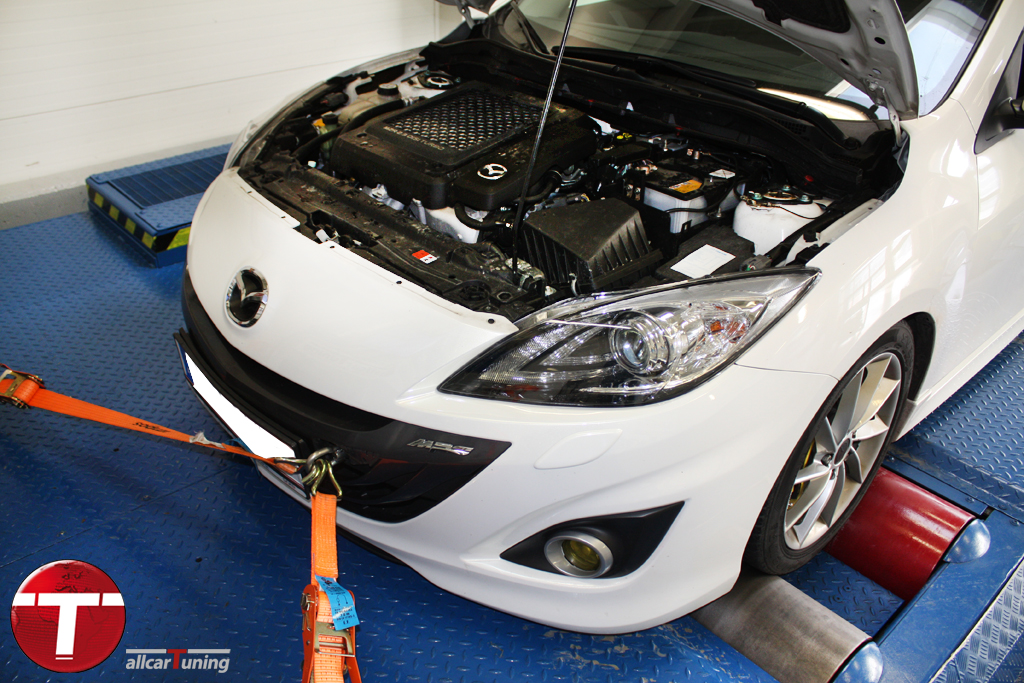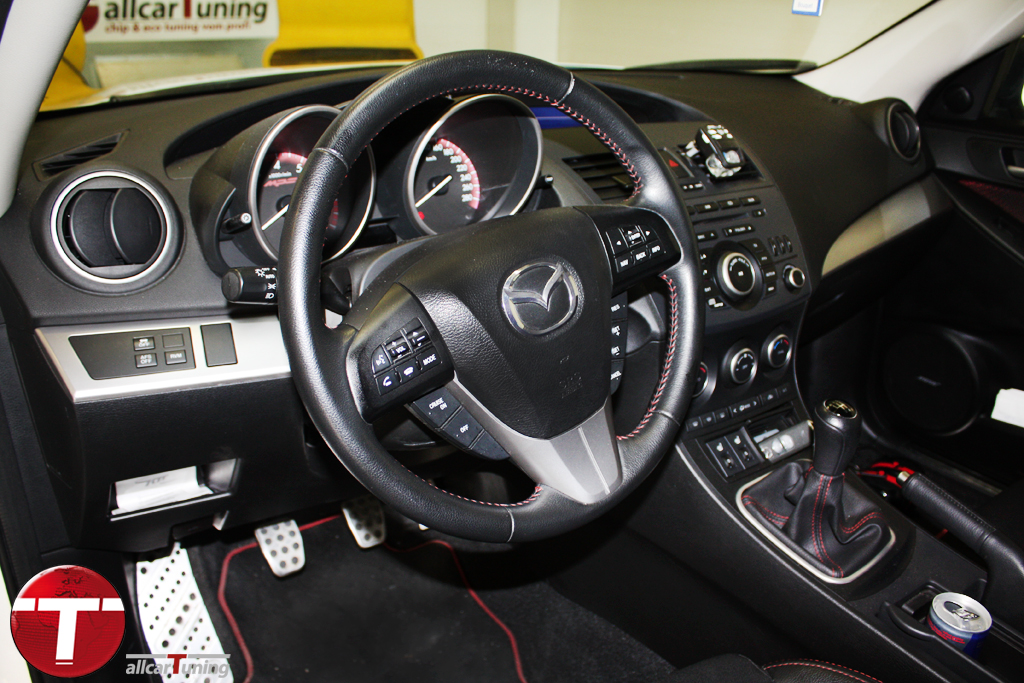 Chiptuning for Mazda 3 MPS 2.3MZR-DISI 260PS (gen.2)
As one of the first chip tuning company Allcartuning offers the new generation Mazda 3 MPS (model BL) an increase in performance via OBD on.
After numerous Dynoruns on Maha LPS3000 dynamometer and evaluation of several logs, we offer the durable increase with an output of 305PS and 409NM on.

RPM limiter increase and V-max we offer as an option.
Price 499.- incl. VAT.
Back