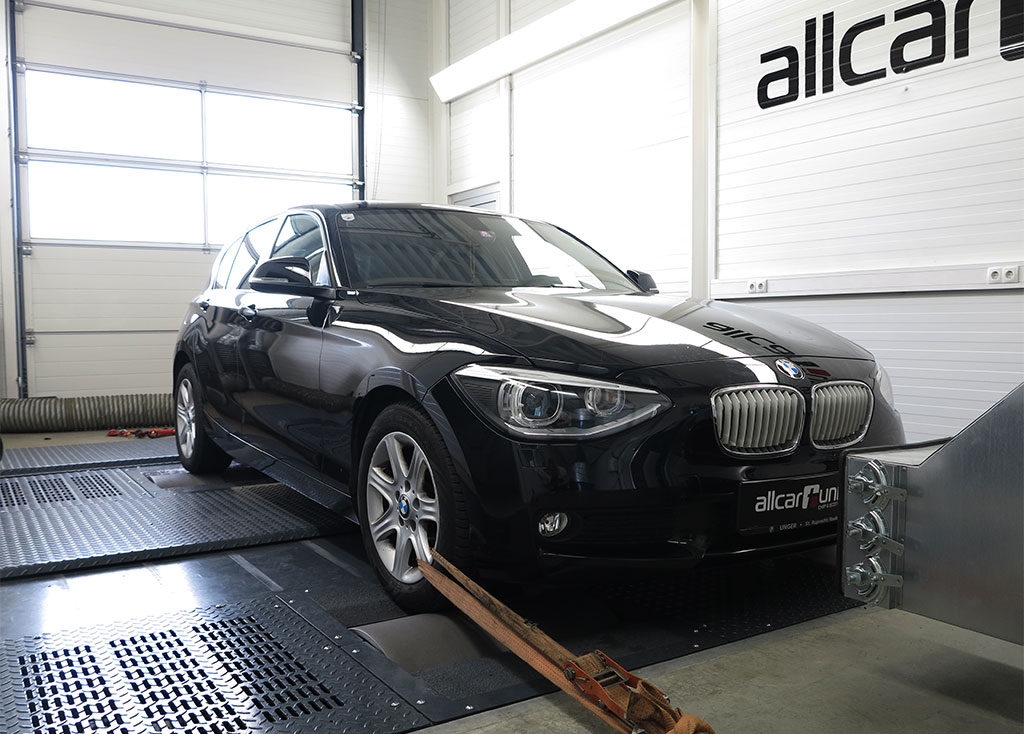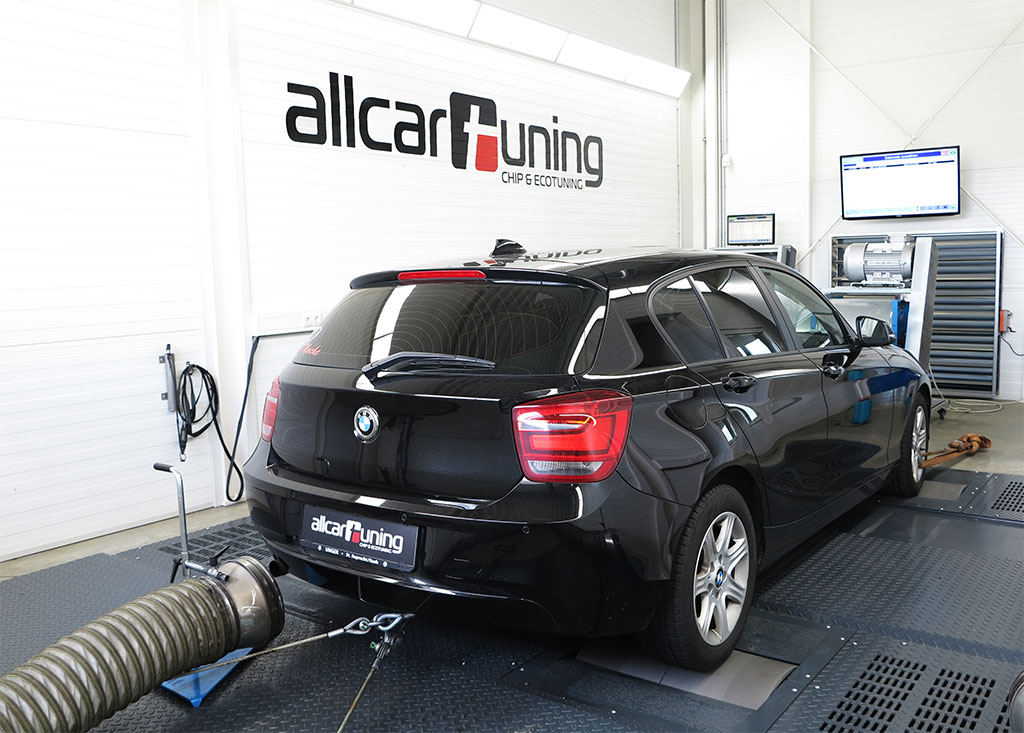 Performance Chiptuning BMW F20 114i
Performance enhancement is now available. The BMW F20 114i with the engine N13B16 (also installed in the 3 Series F30) with 102PS series, shines on all sides. As this engine is installed as well in the 116i, 118i and 120i, we bring the throttled 1.6 Turbo engine to the following significant benefits.

Tuning activation only possible via BMW performance setting. That means a normal performance in eco mode and a power increase in performance mode.

Performance data measured by our MSR1000 Maha dyno.
Stage 1: 163PS / 245NM
Stage 2: 214PS / 300NM
Back